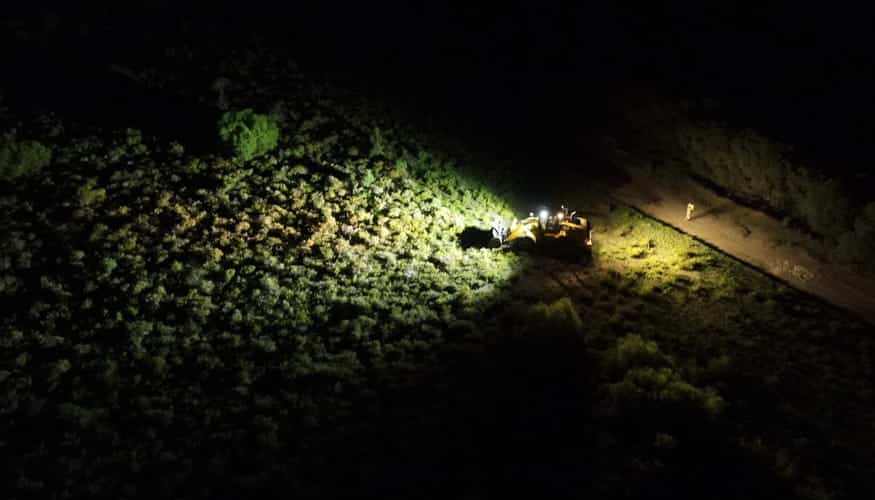 We are extremely excited to be working with Raycore Lights and offering their range of X series LED work lights along with our range of attachments for skid steers and excavators! In the heavy equipment industry it is vital to have great lights for your work space and also a light that will stand up to the harsh working conditions. We believe that Raycore lights are the toughest on the market today. If you don't believe us – check out this video from Con Expo 2020!
Why is good lighting important?
In all industries, especially the heavy equipment and construction industries, it is vitally important to have a well lit working environment. Often, the working lights that come as standard on equipment like excavators & skid steers are cheap and inadequate. Equipment manufacturers aren't too concerned about putting the best lighting on their machines as it only adds to the cost.
Safety is always the primary concern on jobsites. Sage working conditions are essential, not only for the operator, but for everyone. A well lit environment, including flood lights and machine's with bright lights and beacons, make the job site much safer. With the Raycore range of lights, we have smaller lights for small equipment as well as large lights for large working areas.
Raycore Difference
See below a few examples of the difference between OEM lights and Raycore lights!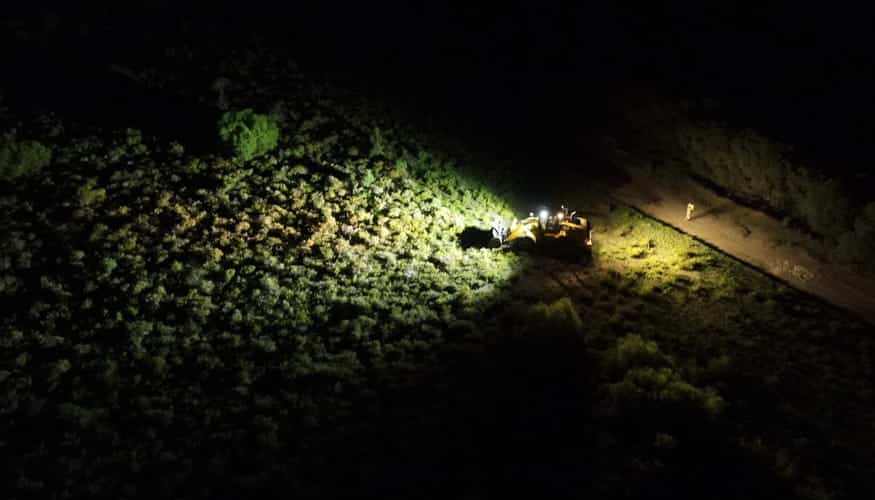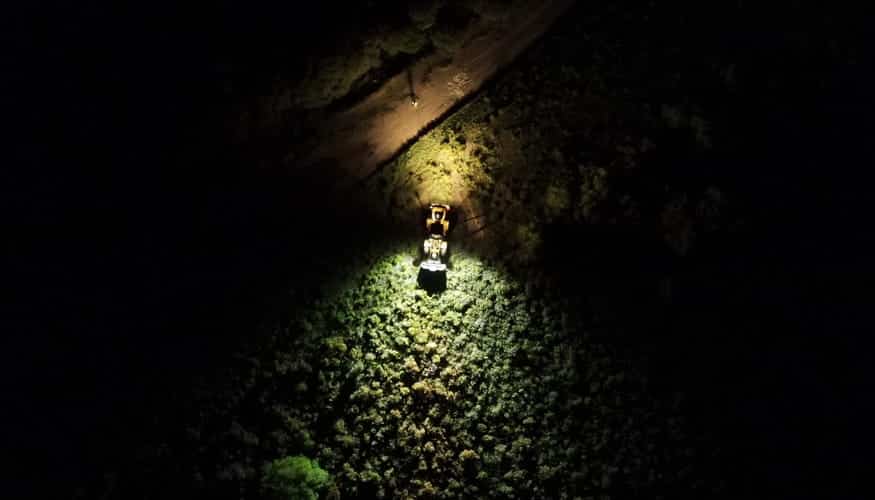 To help YOU with choosing the correct lights for the job, Raycore keeps the product range small but powerful! With the X4, X10 and X60 we can cover most applications from ATV's to mining equipment and more!
Each light in the X series range include a few of the same features such as:
Waterproof to IP6K9K standards – the highest waterproof rating available
Burnout proof with Raycore Ruggedized LED Core Technology™
Cold & Heat Proofing to Operating Temps: -40°F to +185°F (-40°C to +85°C)
Impact Protection with Heat-Treated A356-T6 housings
Warranty: 2 Years, New Replacement
The X4
The smallest in the X series of lights is the Raycore X4. It is compact, durable and most of all BRIGHT! With just over 4,000 lumens from only 30 watts, the X4 is extremely versatile!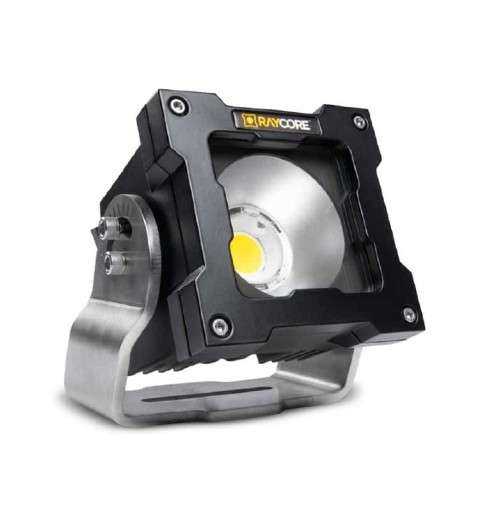 X4 Applications
Pick up trucks
Heavy equipment
ATV's
Portable Light Stands
X4 Specifications
Weight: 1.8 lbs. (0.8 kg)
Dimensions: 4.2" x 2.9" x 3.5" (10.6 cm x 7.3 cm x 8.9 cm)
Adjustable Tilt: +30°, -95°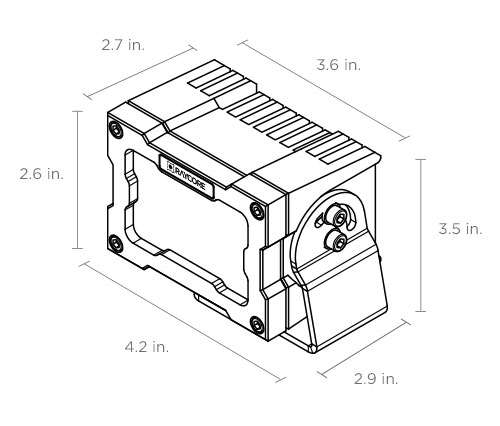 The X4 is available with a hybrid spot/flood beam, and also an ultra wide beam for extra coverage. Also available are clear lenses and yellow lenses which are easily replaceable. We believe that no light of this size comes close to the combination of compactness, brightness & build quality of the X4 LED work light.
The X10
In the middle of the range, we have the X10. With all of the same features of the X4, just larger, brighter and more powerful.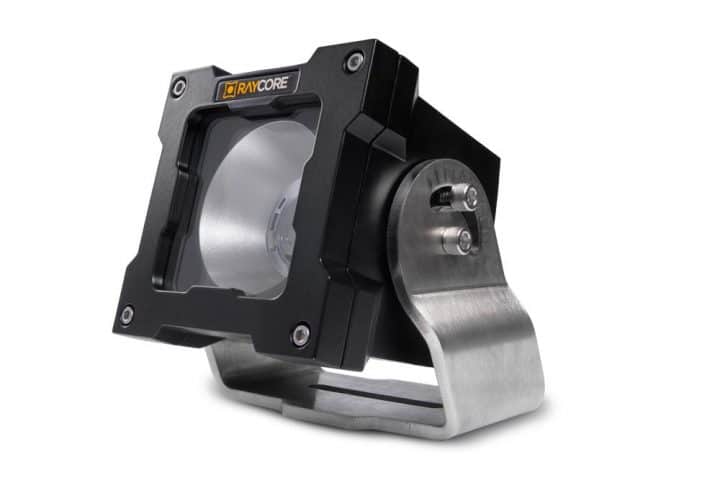 X10 Applications
Dozers
Graders
Excavators
Pick-up trucks and hauling trucks
X10 Specifications
Dimensions: 6.1" x 5.4" x 5.8" (15.5 cm x 13.7 cm x 14.7 cm)
Adjustable Tilt: +30°, -95°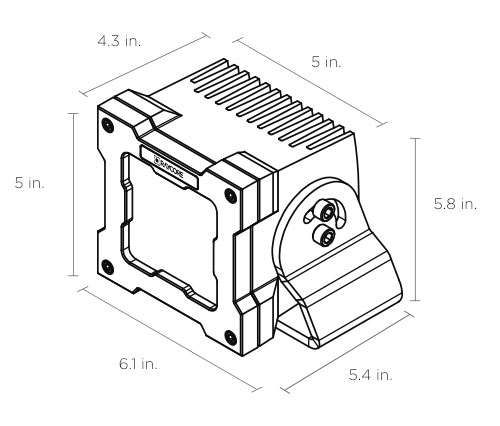 The X10 doesn't have 2 beam options like the X4, it does still have the yellow and clear lens options. The X10 is a great addition or replacement to your standard OEM lights that come on the above equipment. Allowing you to work safer and longer than ever, Raycore lights won't let you down.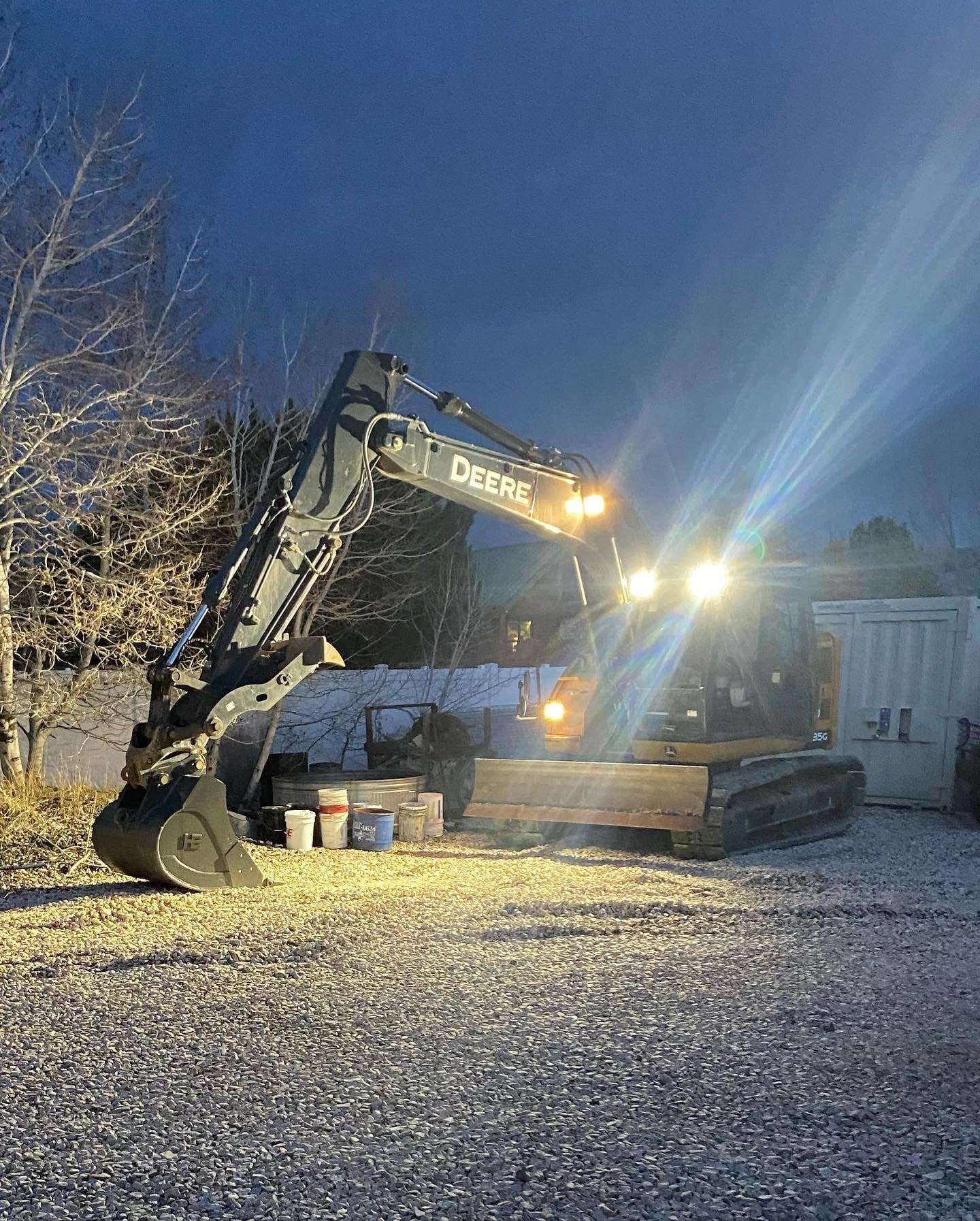 The X60
The largest of the X series range is the X60. Featuring 60,000 lumens from just 420 watts, the X60 is one of the most powerful non-bulb lights in the world.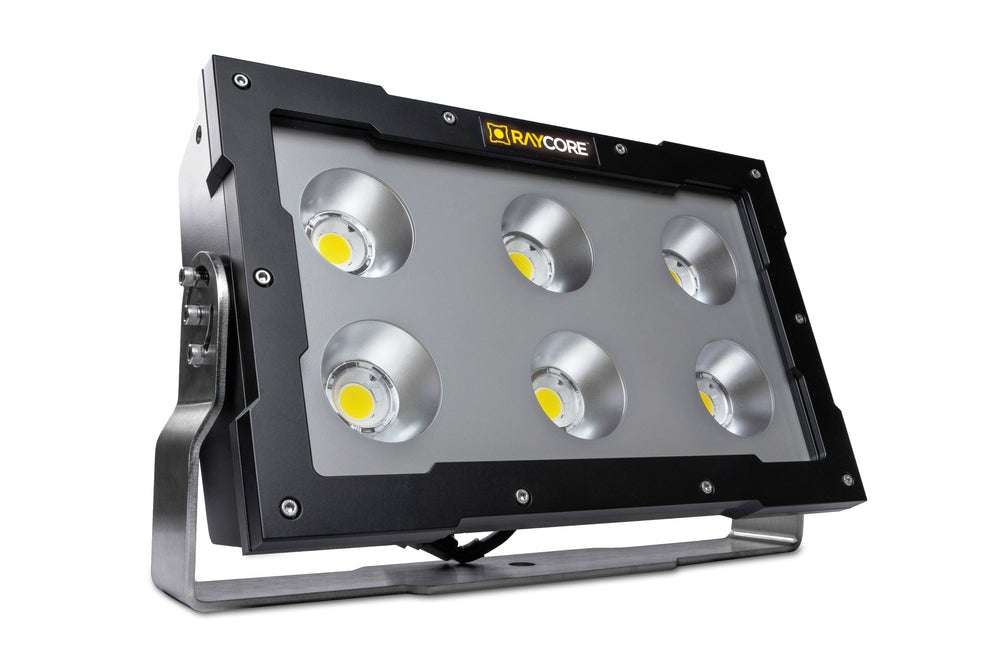 X60 Applications
Flood lighting
Building exteriors
Sports fields
Job site lighting
Large loading shovels
X60 Specifications
AC: 110-240, 277, 480 (Depending on Selection of Optional AC/DC Power Supply Attachment)
Weight: 52 lbs. (23.5 kg)
Dimensions: 20.4" x 4.6" x 12.8" (51 cm x 12 cm x 33 cm)
Adjustable Tilt: +40°, -90°
Build Quality
In our opinion, no other light on the market comes close to the build quality of Raycore. Made in the US in Logan, UT, Raycore supplies LED work lights all over the world across a variety of industries. When you put your hands on the light for the first time, you can feel the weight and quality of the housing. We realize how important it is, especially in our industry, to have a light that can stand up to the toughest conditions and never let you down.
With all of the attachments and products that we offer, we carry out stringent testing to make sure we are giving, YOU, the customer the best possible product that we can. We came across the Raycore booth at Con Expo 2020 in Las Vegas, where they were showing off the build quality by dropping bowling balls onto them and driving over the lights with trucks. As soon as we picked one of their X series lights, we knew it would be perfect to go along with our attachment range.
This is why we offer a 30 DAY FREE TRIAL on all lights by Raycore. We stand by their quality so much, that you can try it for yourself, before you buy. Just get in touch with us here for a 30 day trial. If you don't want to purchase the light after 30 days, just send it back to us.
Take a look at the Raycore products here!