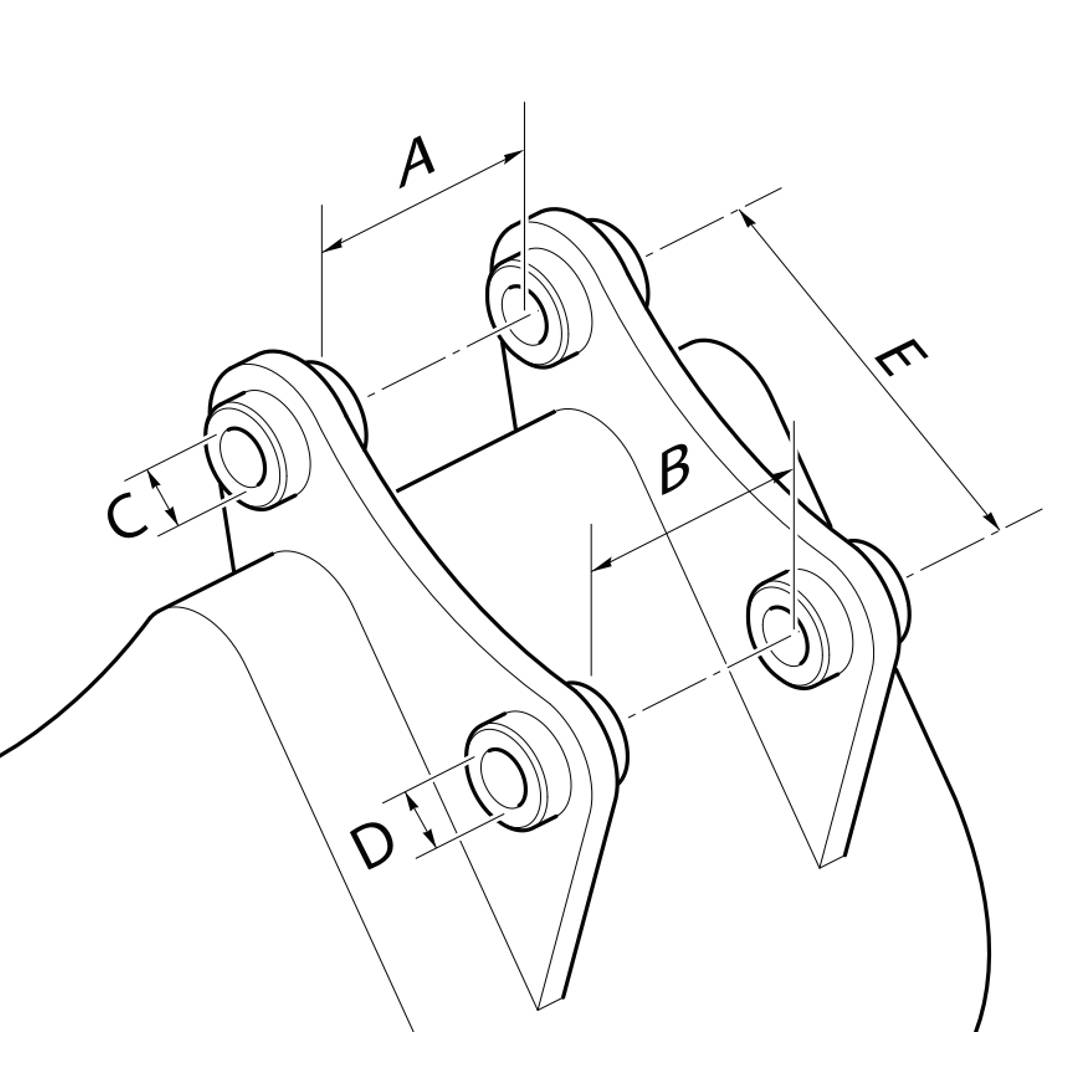 Excavator Bucket Pin Size Chart All Makes & Models
Excavator bucket pin dimensions vary between excavator make and models. This makes it complex to build or fix a mount for an excavator.
Most excavators have a double pin configuration with two round pins. The measurements that are needed (shows below) to build a mounting bracket is the pin diameters (C & D), dipper/stick width (A & B) and center to center (E).