Description
Excavator Wood Shear from Solesbee's Equipment
Suits machines from 20 up to 35 tons!
We offer the Solesbee's Equipment Excavator Wood Shear that are built to machine specifications to suit your machine's OEM pin dimensions. Built to the heaviest specification using thick steel plates with high quality welds – built from scratch in the US!
All stump shears require a fully filled out spec sheet to be manufactured. This is to ensure a tight fitment on the machine's stick width and also to ensure the correct pin centers to get the most breakout force from your excavator!
Excavator Wood Shear – Fixed
The Excavator Wood Shear, often called a Stump Shear, from Solesbee's Equipment uses the breakout force of the bucket cylinder of the excavator to break through stumps, roots & logs. The standard option is to have the blade side fixed to the inside of the stick using a rigid stiff arm. Similar to a fixed mechanical thumb setup.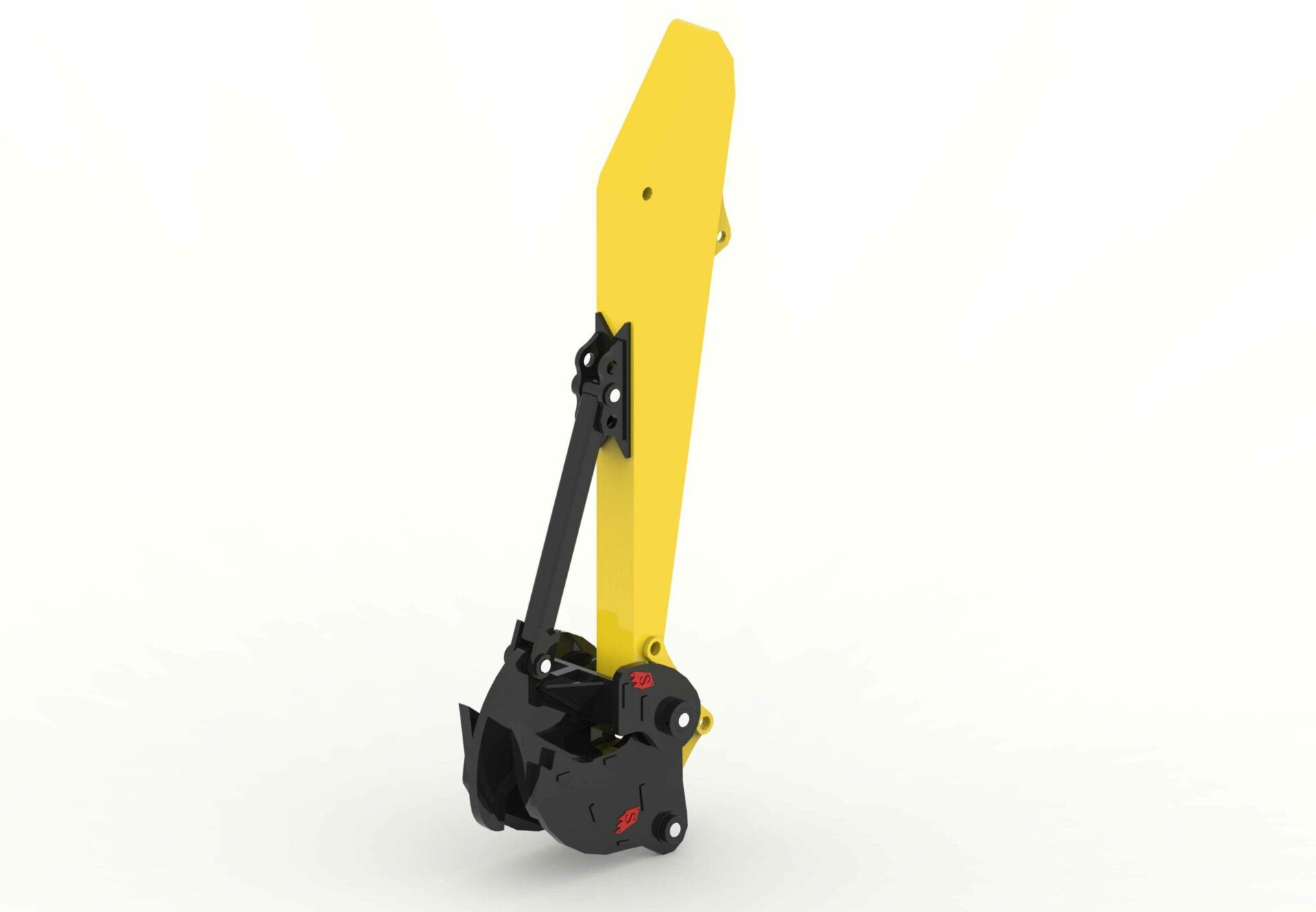 Excavator Wood Shear – Hydraulic
For extra shear force, we now offer a hydraulic/rotating version of the excavator stump shear. Instead of having the blade side fixed, it is replaced with a heavy duty hydraulic cylinder. This allows for a greater working range and flexibility as well as more breaking force.
Instead of driving the stump into the blade using the bucket rotation – you can simultaneously drive the blade into the stump to provide a force from both sides.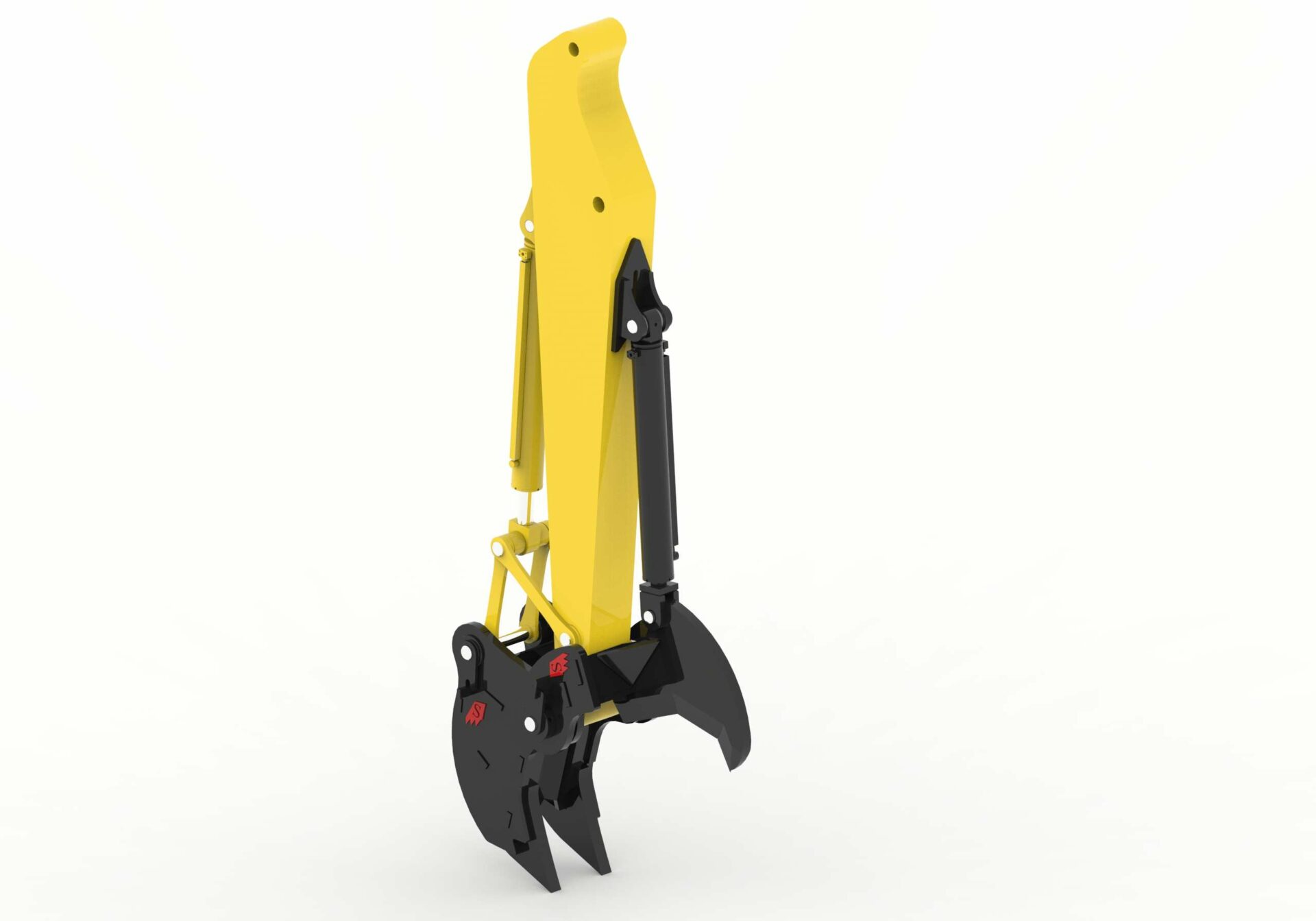 Frequently Asked Question's
Can I mount this stump shear mount to my specific excavator?
Yes each shear is built to suit the OEM pin dimensions of your machine as well as the bucket boss dimensions and tooth spacing.
Can I use the shear in combination with a thumb?
No, stump shears are a dedicated attachment that would replace a thumb or any other attachment.
What does it take to install a stump shear on my excavator?
The rotating side of the shear pins through the excavator stick and link – just like a standard bucket. The fixed side of the shear has a base plate that welds to the excavator stick. There will be no hydraulics that need connected as the shear uses the bucket rotation.
Are shears in stock ready to be shipped?
Not usually, as each stump shear is built to order. Although you can contact us to see if we may have one available to suit your machine.
If you can't find the answer to your question, contact us below!