Description
Skid Steer Concrete Breaker – Hydraulic Hammers from GB!
The Attachment Company offer the GB brand of concrete breaker for skid steers! One of the most reliable concrete breakers on the market – our hydraulic breakers are imported from GB Hammers.
Each breaker comes with skid steer mount, hoses, couplers & 2 chisels
If you are looking for a breaker for your excavator – you can visit our excavator range here!
Tackle your next job head on with the GB Skid Steer Breaker. Designed with only 2 moving parts, the simple but efficient GB range gives you maximum reliability.
Suitable for excavators, skid steers and backhoes, the GB Hydraulic Hammers make easy work of demolishing concrete and rock, breaking asphalt and pathways, and lite quarry tasks. The slim body design of the GB range improves access to small and narrow spaces.
Skid Steer Concrete Breaker Features
Nitrogen Energy Recovery
30% more power

Less vibration

No internal diaphragms
Uprated Nitrogen Chamber Seals
New technology minimises nitrogen loss

Greatly reduces nitrogen gas refills
Protective Tubing Case
Hydraulic tubing protected by outer case
Silenced Body
Closed box casing

Sound absorbing construction

Noise levels kept to a minimum
Double Pin Tool Locking System
Uniform wear to the tool

Longer maintenance intervals
Interchangeable Piston Cylinder Liner
Easy to replace if required

No interruption of main body
Monobloc Body Construction
Solid body construction. No tie rods

High resistance to leverage during operation

Maintenance is greatly reduced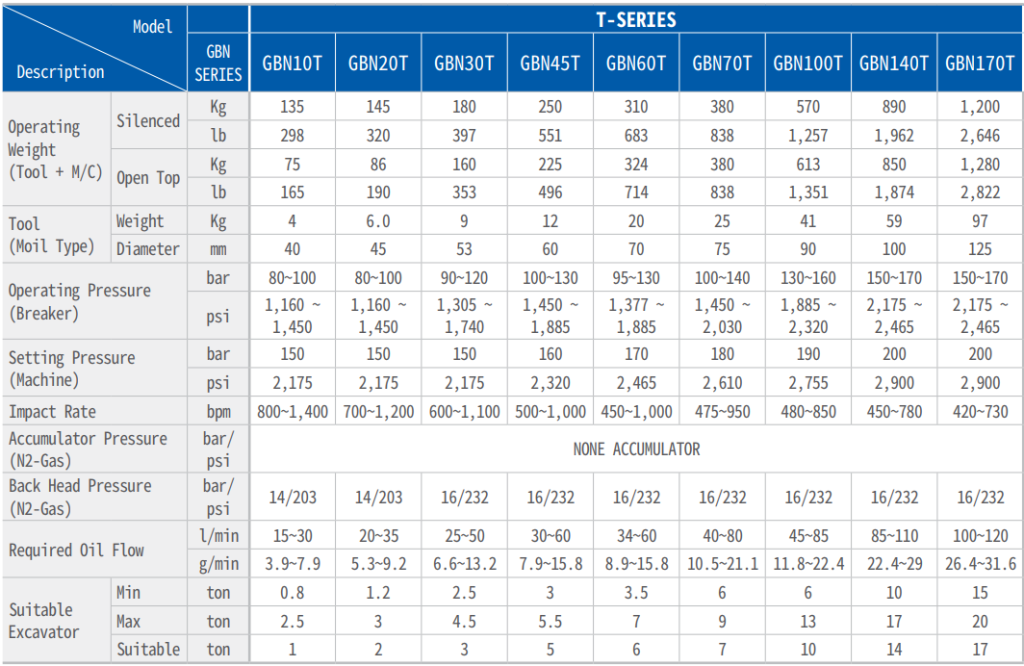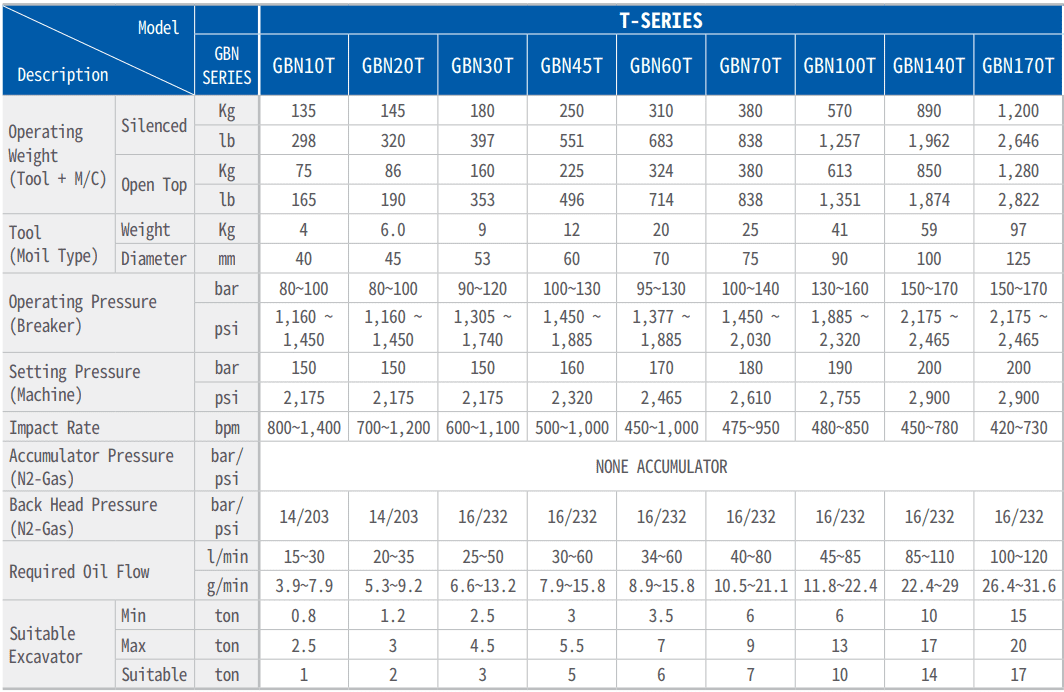 GB guarantees the highest quality of products, entirely designed and manufactured in Korea. The process begins with cutting-edge design, then production, and finally, we move to the sale of our small to medium-sized hydraulic attachments.
For more information on the GB Hammer brand you can visit their website here!
If you can't find the answer to your question, contact us below!