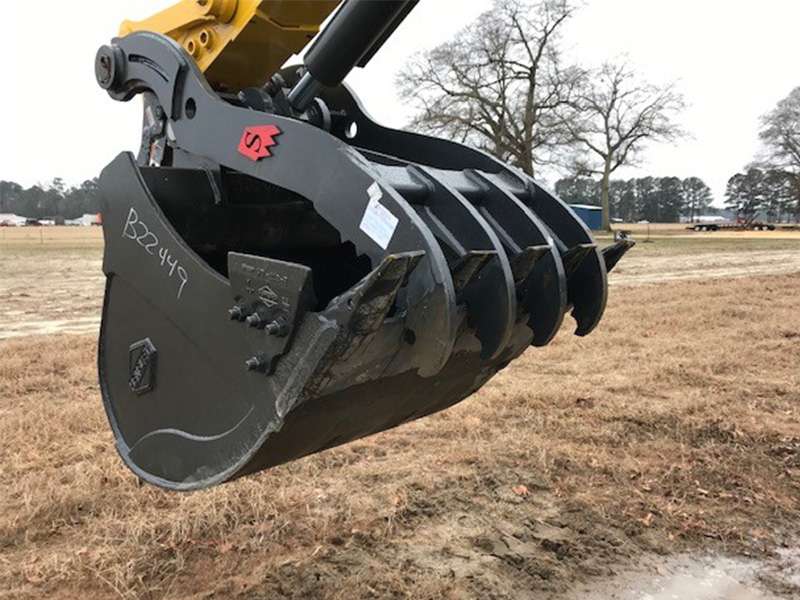 Complete Guide to Excavator Thumbs
Thumbs are one of the most popular attachments for excavators in the US market. Many machines now come straight from the factory with base plates for thumbs already on the machine, or some with a full thumbs setup installed.
A thumb attachment on your excavator turns your machine into a grapple/material handler instead of just a digging tool. The concept is simple and often more affordable than a dedicated grab or grapple attachment.
Contents
What is an Excavator Thumb?
How Does a Thumb Work?
Applications
Different Thumb Designs
Thumb Installation
Other Attachment Options
The Attachment Company Thumbs
Conclusion
What is an Excavator Thumb?
In principle, an excavator thumb attachment is another lever that can be used in combination with the excavator's bucket in order to pick up material like branches, brush, rocks etc. Working with a standard digging bucket leaves you slightly limited when it comes to being able to easily pick up and move objects or stacks of objects on the jobsite.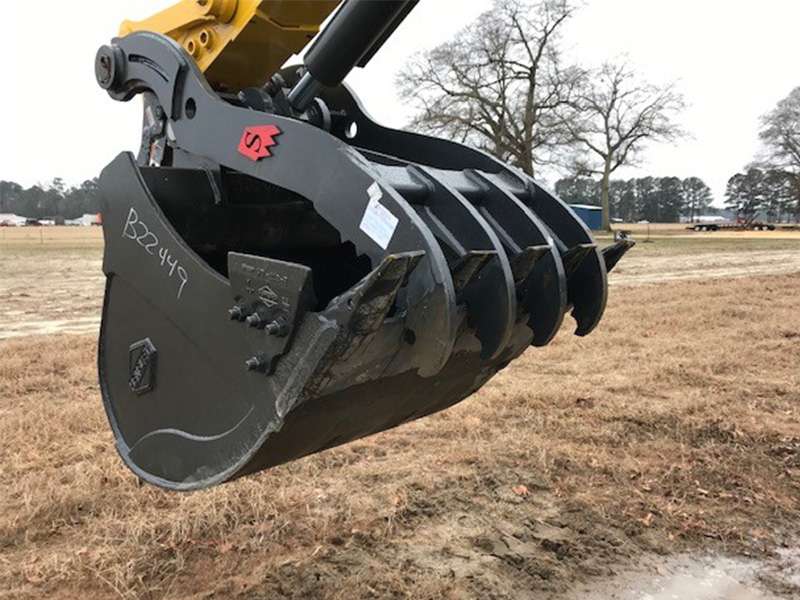 What makes a thumb valuable is its simple design and concept, affordability and ease of use. When stored in the upright position it is completely out of the way and doesn't stop the operator from digging as usual.
How Does a Thumb Work?
The most common thumb setup is a hydraulic thumb, or to be more specific a main pin hydraulic thumb, which is probably the most popular setup overall. We will cover all of the other thumb variations that are available later in this article. For now we will focus on a typical hydraulic thumb setup and how it works.
As mentioned above, a thumb is another lever that lets you pick up material when used with the bucket.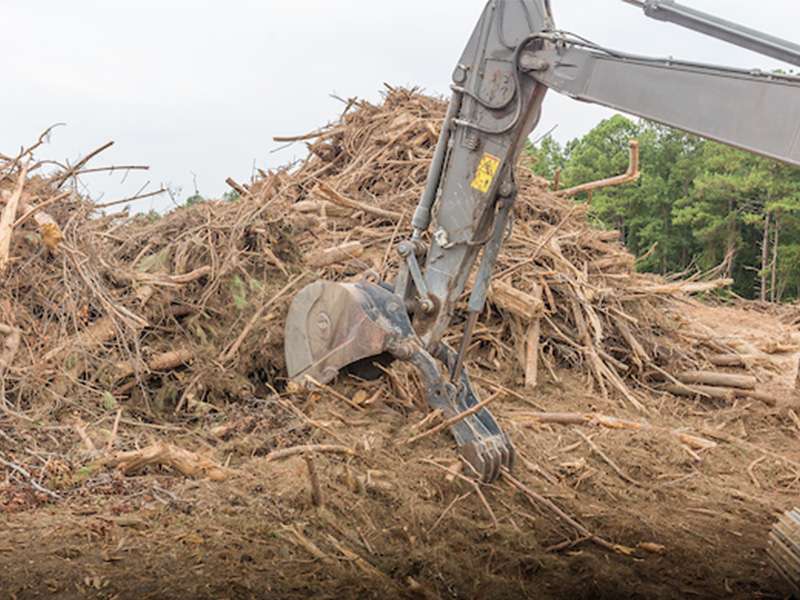 Above is a main pin hydraulic thumb. You can see that the pivot point of the thumb is through the main bucket pin that goes through the excavator's stick. This is the most common setup as it requires the least amount of installation because you are utilizing the main pin as the pivot. However, this is not the only way of setting up a thumb.
This main pin hydraulic thumb uses a hydraulic cylinder that is supplied with the thumb to open and close the thumb. The cylinder pins onto the thumb and also to a base plate that is welded on the stick of the machine. This allows the operator to work in different positions depending on how stretched out, or close to the machine they are working.
Again, this is not the only way of operating a thumb as the traditional thumbs were what are referred to as manual thumbs, that are fixed in position. Only using the rotational of the bucket to hold against the thumb. However, this offers very little flexibility.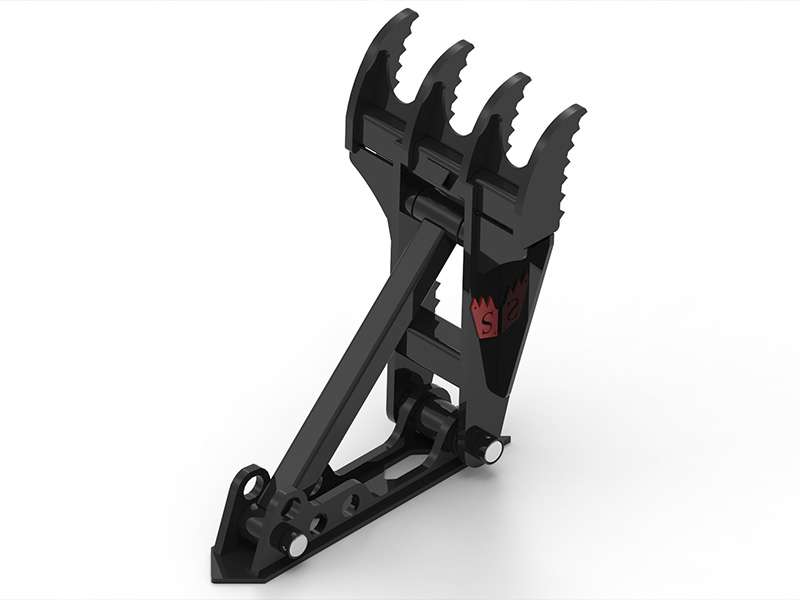 At The Attachment Company we have since stopped offering manual thumbs as we believe that the price difference between a manual and hydraulic thumb is worth every penny, and strongly advise the hydraulic option.
Applications
What makes thumbs so popular is the range of applications that they can be used for and not being a dedicated attachment for one job. When not in use, the thumb can easily be stored out of the way, in the upright position.
Common thumb applications:
General land clearing: moving brush, trees, logs etc.
Demolition – moving concrete waste etc.
Stump removal: works well when used in combination with our stump puller
Different Thumb Designs
Earlier we covered the old style manual thumbs and the most popular main pin thumbs. However, let's cover the other popular setups before going any further.
Hydraulic Quick Coupler Thumb
A hydraulic quick coupler thumb (or coupler thumb) works the same as a main pin setup, still mounting through the stick of the machine, but through the coupler, instead of the bucket. This means that you can change between buckets easily, and the thumb stays on the machine. Something to bear in mind when ordering a standard main pin thumb, is the extra work that will be needed to change between buckets.
The main difference between a coupler thumb and a standard thumb is the length. To account for the extra height of the quick coupler, the thumb must be longer in order to properly mesh with the bucket's cutting edge.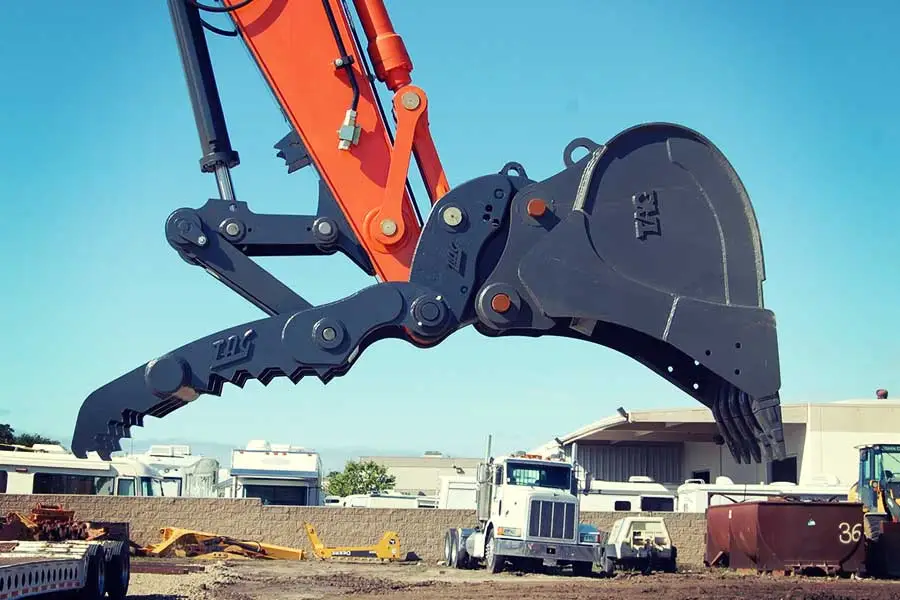 Hydraulic Stick Mounted Thumb
Another popular thumb design is a hydraulic stick mounted thumb. This style is completely independent of any coupler's or bucket's by being mounted completely on the excavator. Stick mounted thumbs require more welding when being installed as there has to be two pivot points welded to the machine. Most stick mounted thumbs that we supply come with a large single piece base plate that is welded to the stick. See below.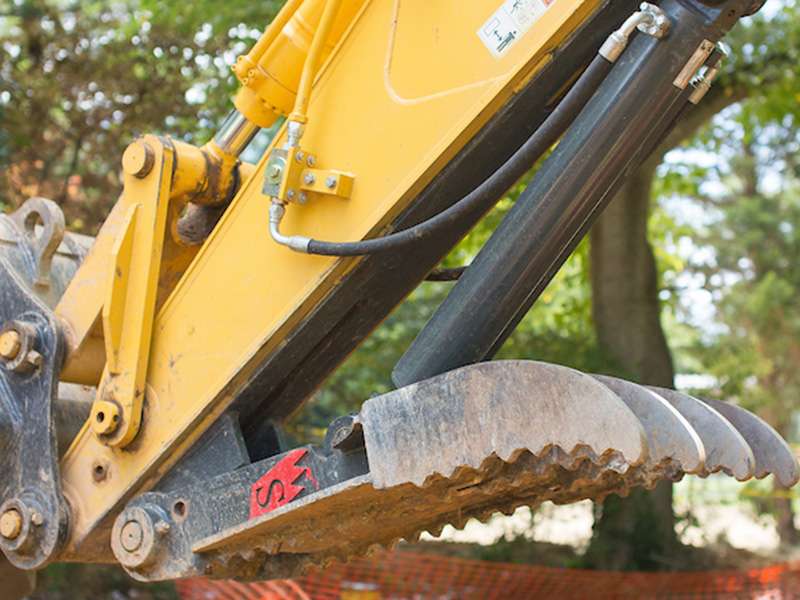 Progressive Link Thumb
Perhaps the latest thumb design is the progressive link thumb. This setup uses an extra link in between the hydraulic cylinder and the thumb in order to achieve more rotation. Being able to rotate the thumb further, means that you can work closer to the cab with the stick more upright and still meet the bucket's cutting edge.
In most cases the link is cut out of very thick metal plates to withstand the loads that can be put upon the thumb. Some manufacturers even use a cast link to achieve the strength needed.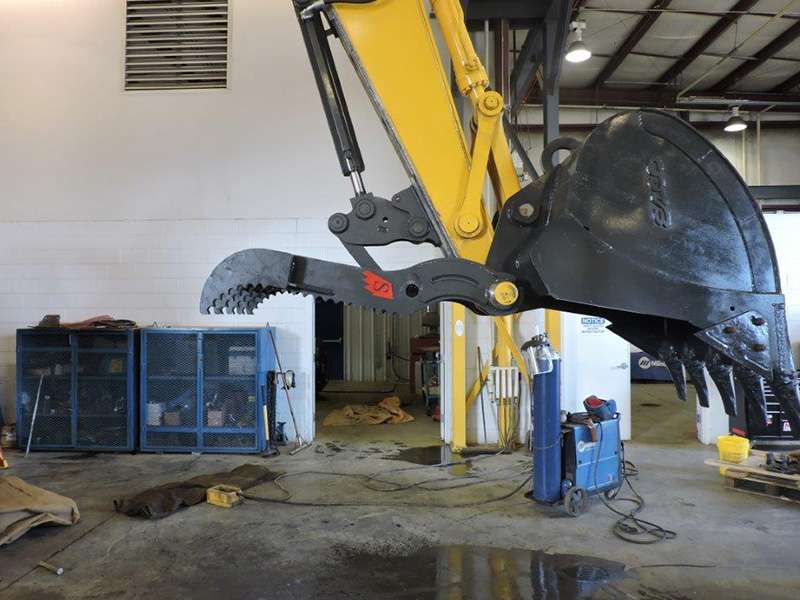 How To Install A Hydraulic Thumb On An Excavator?
Since there are a few different thumb designs, they are all installed slightly differently, however the principle is going to be the same across the board. We recommend having your thumb installed by an experienced excavator dealer/mechanic.
In the US, most machines now come with a hydraulic thumb from the factory. If not, they often have a cylinder base plate already mounted on the excavator so there will be no need to weld the base plate yourself. However, when ordering a thumb from any manufacturer, make them aware if your machine already has a thumb base plate installed, as they will have to provide a thumb cylinder that matches this base plate, which may be different from their standard mounting position, pin size etc.
If your machine does not have any thumb mounting plates installed already, don't worry, as all hydraulic thumbs will come with a base plate as standard. Each thumb manufacturer may provide slightly different installation instructions but they will all be very similar. For the Solesbee's thumbs offered by The Attachment Company – you can find the Solesbee's Installation Instruction here! Provide link.
Other Attachment Options
Excavator thumbs are often only used with the standard digging bucket but can often be more efficient in conjunction with other attachments such as rakes & stump pullers etc. A thumb and rake combination is one of our more popular setups for customers working in land clearing where they are moving a lot of trees and logs, for example.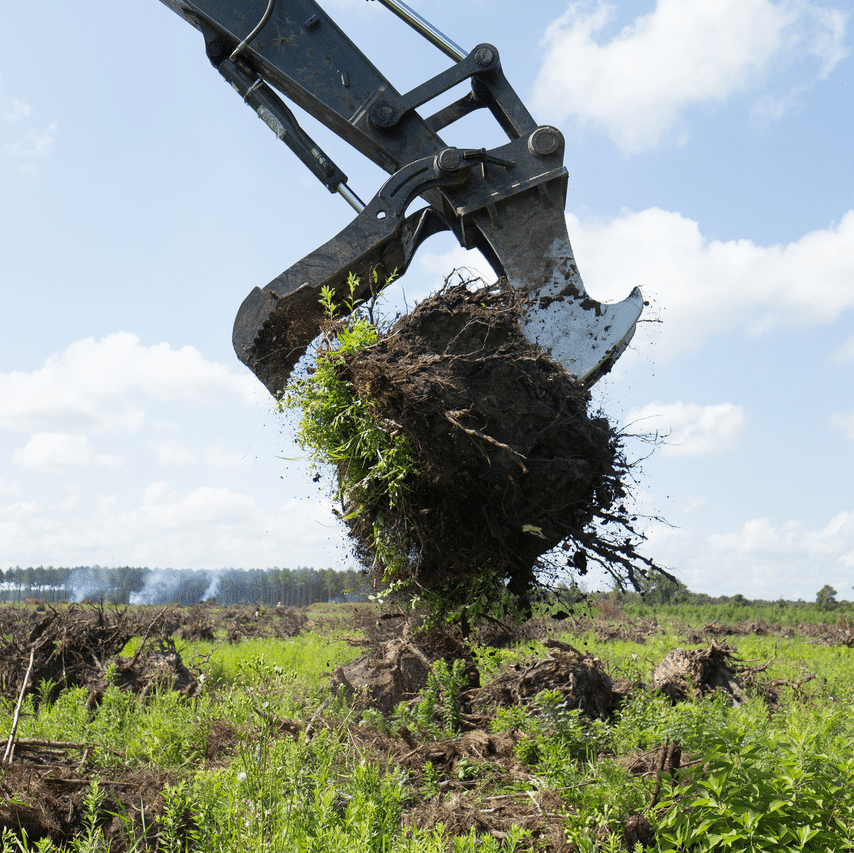 The Attachment Company Thumbs
The Attachment Company offers all thumb variations from Solesbee's Equipment in Atlanta, GA. Solesbee's have been building thumbs for over 20 years and provide some of the highest quality but also affordable attachments in the market.
As mentioned previously in the article, most thumbs are built to suit the specifications of the machine and also the customer. For this reason, all thumbs from The Attachment Company are built to order. This results in a usual lead time of 4-5 weeks to manufacture. However this means that you get the correct width, length and number of tines on your thumb to perfectly match with the bucket.
Many other attachment suppliers keep generic thumbs in stock that are meant to suit a range of machines and bucket sizes. However, this often means that the thumb doesn't properly match with the bucket's cutting edge or teeth. This is why we believe it is important to wait on a short lead time and get your thumb built specifically for your needs.
Conclusion
In conclusion, there are many thumb variations in the market that all suit specific needs and applications. Often price is one of the most important factors but can vary widely between thumb setups, even on the same machine.
We believe that thumbs should be built specifically for the machine and bucket, so for that reason we provide thumbs that are built to a high standard and designed specifically for your machine.
If there is anything that we did not cover and that you would like to ask, you can contact us here!
We appreciate you taking the time to read through our guide to excavator thumb attachments.
The Attachment Company LLC