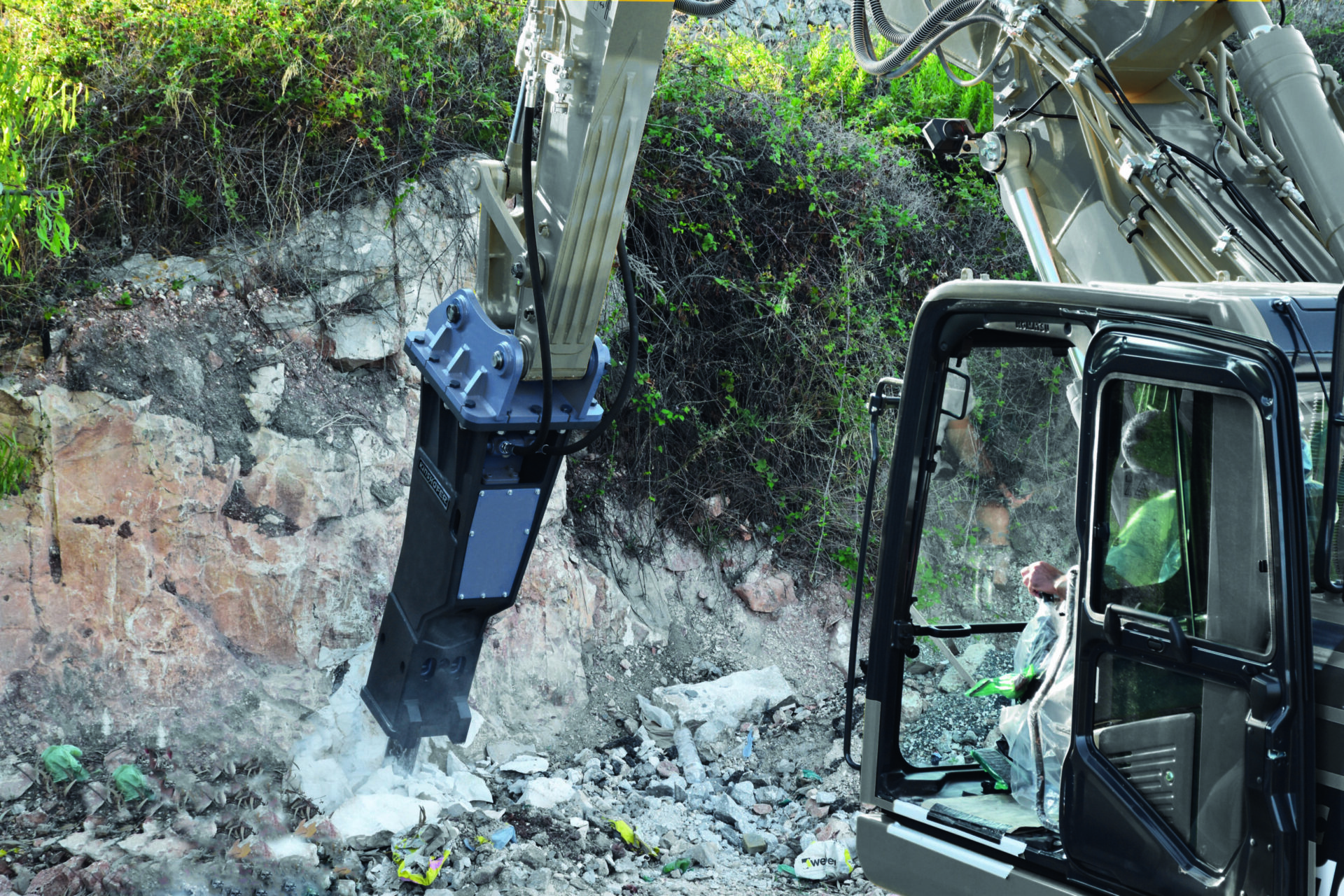 The Attachment Company Guide to Hydraulic Breakers
One of the more popular attachments in the construction industry is a hydraulic concrete breaker (often known as a breaker or hammer). These come in many different sizes to suit excavators, skid steers and mini skid steers. The purpose of a hydraulic breaker is to break up hard material like concrete, asphalt and rocks. Concrete breaker spec sheets can often be confusing and hard to read, and that is where we are going to break it down.
The Attachment Company is providing a guide to hydraulic breaker attachments – how to select the correct breaker attachment to suit your machine and your application.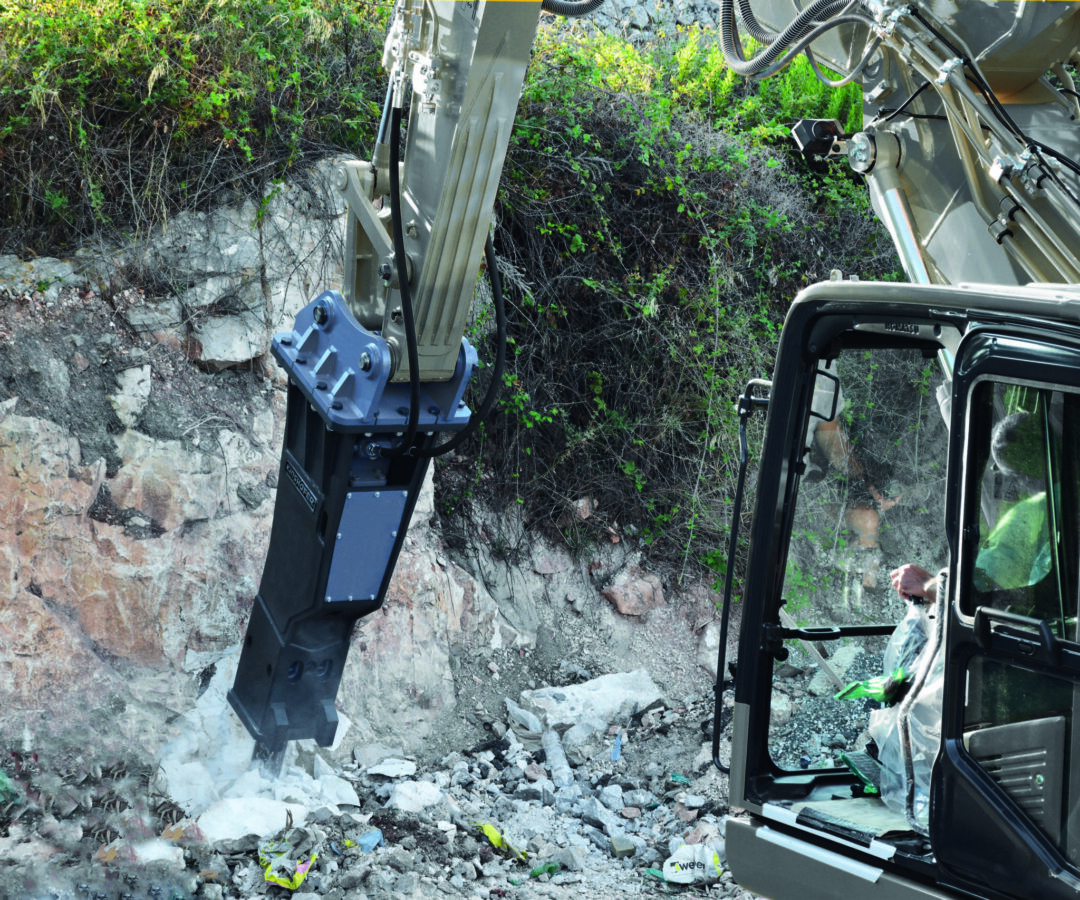 The Attachment Company is providing a guide to hydraulic breaker attachments – how to select the correct breaker attachment to suit your machine and your application.
If there is anything in this guide that you do not understand, you can refer back to our broad skid steer attachment guide here.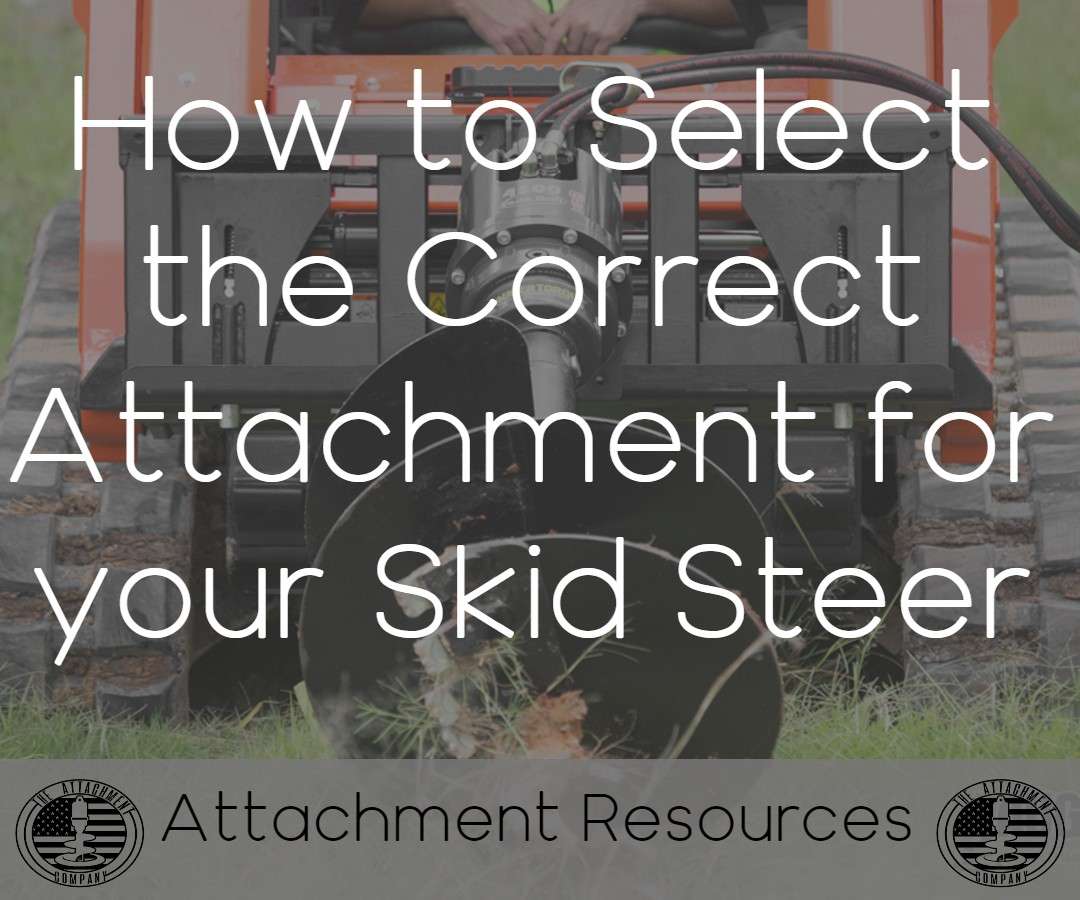 Excavator Breakers
Firstly let's talk about breakers for excavators. The same breaker can be used on both skid steers and excavators; it is just the mounting system that changes. Excavator breaker mounts are built to suit your machine's pin dimensions or quick coupler dimensions.
Typically this is as follows: pin diameters, pin center to center and excavator stick/dipper width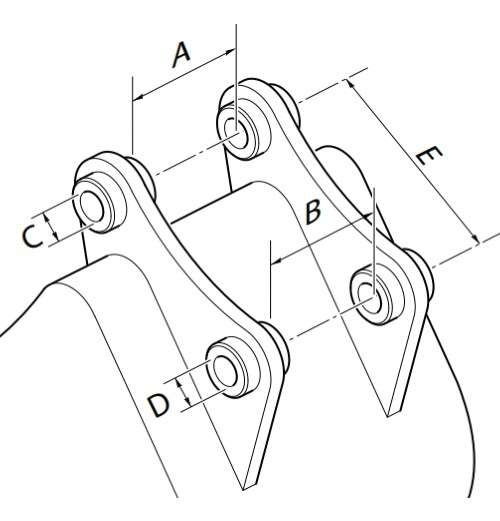 Skid Steer Breakers
Like mentioned above, the same breaker can also be used for a skid steer and excavator. Skid Steers can be slightly different to size correctly, as we tend to use the hydraulic outputs of the skid steer to choose attachments, rather than the weight. You can refer back to our skid steer attachment guide here.
Skid steers use a universal quick attach system that is common to all makes and models, so you don't have to worry about fitting to your specific machine.
Breaker Specifications
Listed on breaker specification sheets are everything from weight to blows per minute to energy per blow. Usually, breaker sizes are broken down into excavator weight (or carrier weight). This makes it much easier when trying to choose a breaker to suit your machine. In general, most excavators in a specific weight range have very similar specifications when it comes to hydraulic flow and pressure etc. Meaning it is generally safe to size the attachment based solely upon the weight of your machine.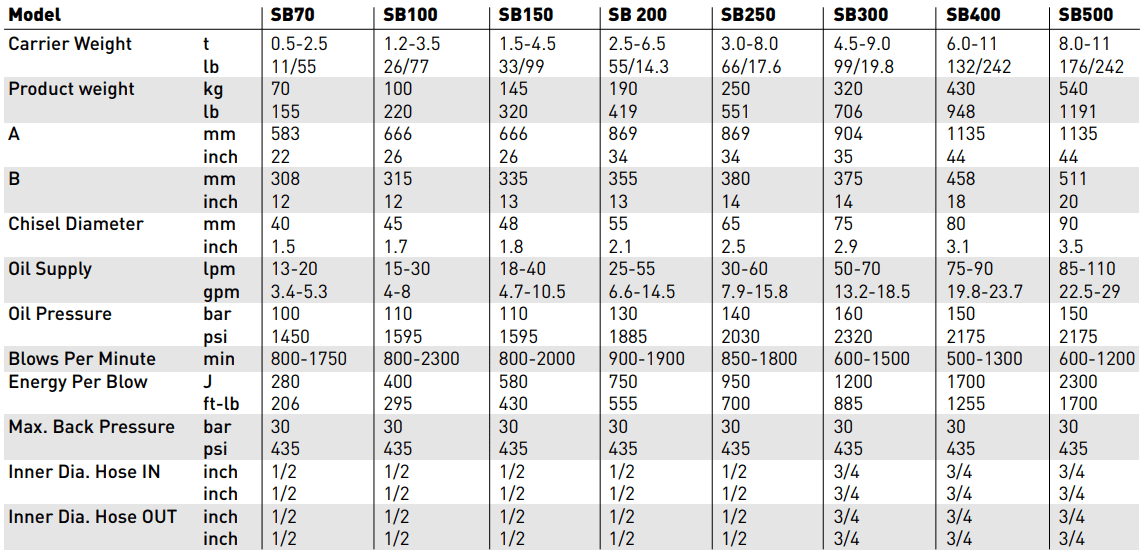 For example, as shown above, our SB250 breaker will suit excavators from 3 to 8 tons. You might notice that there is a lot of overlap between the weight ranges of each breaker. This is true and there are often 2 or 3 different sizes that would work on your machine, depending on the application, price etc.
As shown on the spec sheet above, the SB250 breaker has an operating oil flow range of 7.9-15.8 GPM and an operating pressure of 2,030psi. Comparing these to the output of your machines hydraulics, will give you an idea if you need a larger or smaller unit, or if this model is suitable.
Hydraulic Connection
Concrete breaker attachments use a one-way hydraulic circuit – meaning 2 hoses with a pressure and a return line for the hydraulic oil. These can be operated on excavators with a single direction circuit, and don't require two-way hydraulics like some other attachments, augers etc.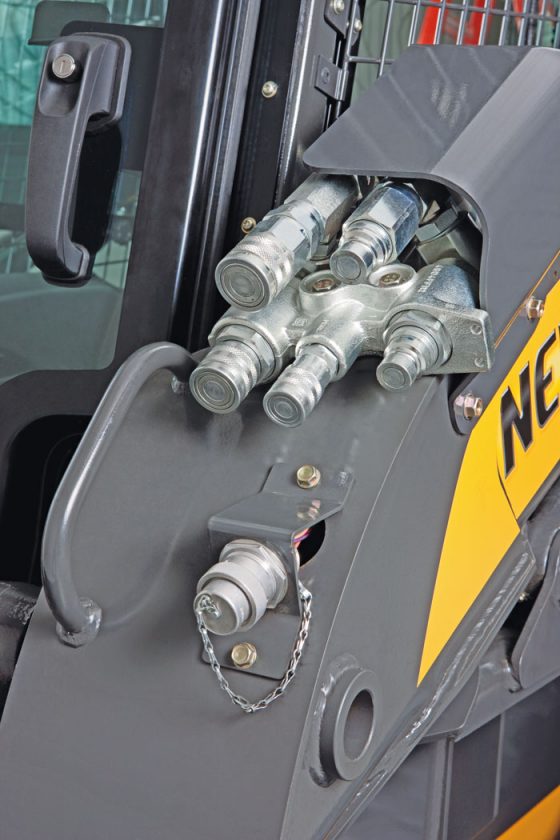 Tool Types
There are many different tools that can be used with your concrete breaker. All of our breakers come with two tools: a moil point and a chisel. These are the most common tools when breaking up hard material. However, other tools are available for wood, asphalt and even pile-driving. See below.

Other Specifications
There are some other breaker specifications that are important when choosing the correct attachment for your application.
Most values tend to increase with the size of the breaker, except for the blows per minute, which tends to decrease slightly. Of course, oil supply, weight, energy per blow, chisel diameter and hose size, all increase on the larger attachments.
Conclusion
Using these steps above you can find out the correct breaker attachment for your machine or application. Excavators can use mostly use the machine weight, while skid steers can use the auxiliary oil flow and pressure (using a quick Google search for specifications).
As always, if there is something that you can't find an answer to, you can always talk to us here and we can assist you., or call (941) 212 0037.
For more information on the GB Hydraulic Breaker range that we offer please take a look here.
The Attachment Company LLC