Description
The Skid Steer Stump Auger Planer Package
Available for Standard Flow & High Flow Machines up to 40GPM!
With the Skid Steer Stump Auger, tree stumps are removed effortlessly and quietly and clean up time is reduced significantly. Using a traditional skid steer auger drive and auger bit/planer specifically designed for removing tree stumps.
3300-30 Standard Flow Drive Specs
Torque Range: 1,106 – 3,318 ft-lb
Oil Pressure Range: 1,160 – 3,481 psi
Output Shaft: 2″ Hex (US Standard)
Oil Flow Range: 13 – 30GPM
Speed Range: 42 – 97 RPM+
Unit Height: 26 in.
Unit Diameter: 10 in.
Unit Weight: 166lbs – 277lbs w/ skid steer mount
6000-40 High Flow Drive Specs
Torque Range: 2,004 – 6,012 ft-lb
Oil Pressure Range: 1,160 – 3,481 psi
Output Shaft: 2.5″ Hex (US Standard)
Oil Flow Range: 19 – 40GPM
Speed Range: 33 – 70 rpm
Unit Height: 31 in.
Unit Diameter: 11 in.
Unit Weight: 260 lbs / 400lbs with skid steer mount
Package Deal includes the following:
3300-30 Auger Drive for Skid Steers with Universal Skid Steer Frame, 10″ Stump Planer Attachment, 1/2″ Hoses and Quick Release Flat Face Couplers
6000-40 Auger Drive for High Flow Skid Steers, Universal Skid Steer Mounting Frame, 14″ Stump Planer (2.5″ Hex)
Machine Guidelines
3300-30 Suitable Skid Steers as a guideline: All the following models are suitable in standard flow. To utilize your machine's high flow capabilities see the 6000-40 drive!
NOTE: A high flow skid steer is suitable to run the 3300-30 drive in standard flow mode.
Bobcat S450 to S850
Bobcat T450 to T850
CAT 232D3 to 272D3
CAT 239D3 to 299D3
CASE SR175B to SV340B
CASE TR170B to TV620B
JCB 215 to 300 & TELESKID 3TS-8W
JCB 215T to 325T
John Deere 318G to 332G
John Deere 317G to 333G
Kubota SSV65 & SSV75
Kubota SVL65 to SVL97-2
Takeuchi TL6R to TL12V2
Volvo MC80 to MC155
6000-40 Suitable Skid Steers as a guideline: All the following models are recommended for use in high flow.
Bobcat S850 & T850
CAT 272D3 & 299D3
CASE SV340B & TV620B
JCB 325T
John Deere 332G & 333G
Kubota SVL75 & SVL97-2
Takeuchi TL12V2
Volvo MC155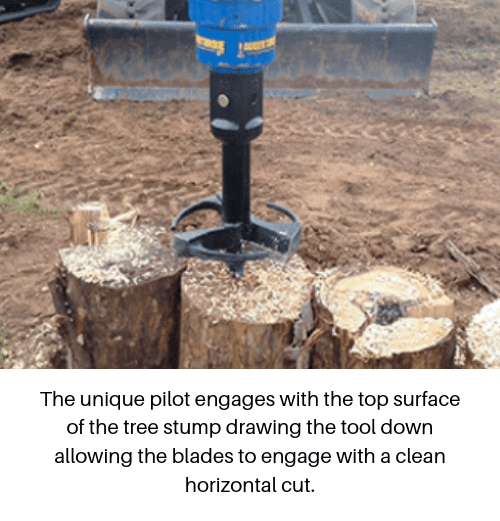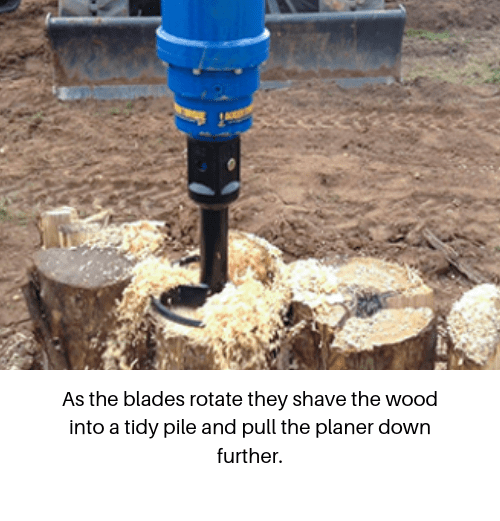 Auger drives take up a lot of stress in certain areas, especially the hood and ears on top of the unit. These are forged pieces to endure the strain of drilling. Hood pins are also locked into place to ensure they never detach from the auger drive.
All of our LC auger drives (2" hex) come with 1/2″ high quality hoses and 1/2″ flat face couplers included.
Larger auger drive units come with hoses to match the motor size of the unit.
6000-40 (2.5" hex) drive come with ¾" hoses
11000-45 to 18500-45 (3" square) drives come with 1" hoses.
One unique feature of the auger torque range is the non-dislodgement shaft. The gearbox design of each Auger Torque drive ensures that the output shaft is locked in place and will NEVER fall out of the gearbox housing.
A unique auger bit designed to shaved down stumps for easy and clean removal. Using high grade steel for the body and 3 carbide blades the stump planer uses to torque of the auger drive to grind out stumps.
We provide replacement warranty units for the coverage listed below.
All Auger Torque products are warranted for the periods below:
Planetary Gearbox Components – 72 Months
Hydraulic Motors – 36 Months
All Other Parts / Products – 24 Months
For any additional information on the Auger Torque range, you can visit their website here!
Tools that also suit these auger drives:
If you can't find the answer to your question, contact us below!