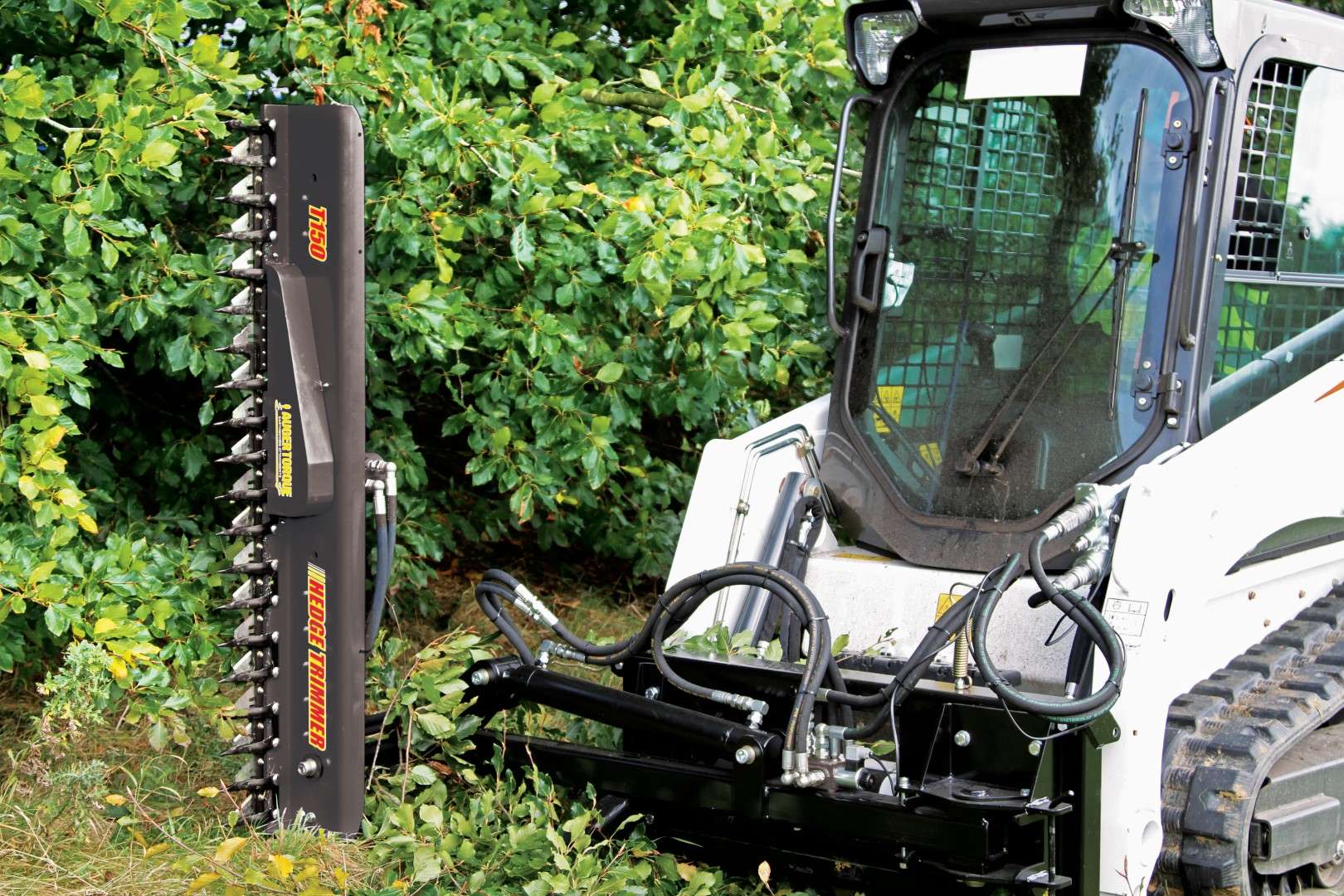 NEW PRODUCT – Skid Steer Sickle Bar Mower from Auger Torque
For the last few years we have been offering the hedge trimmer from Auger Torque as part of our attachment range for excavators. We are happy to bring to you our new Skid Steer Mounting System for the Auger Torque T150 Hedge Trimmer / Sickle Bar.
We have seen an ever growing popularity for our excavator setup and believe that our new skid steer setup fills a large gap in our product range! Affordably turn your skid steer into a landscaping and trimming machine to trim bushes, hedges, long grass and brush.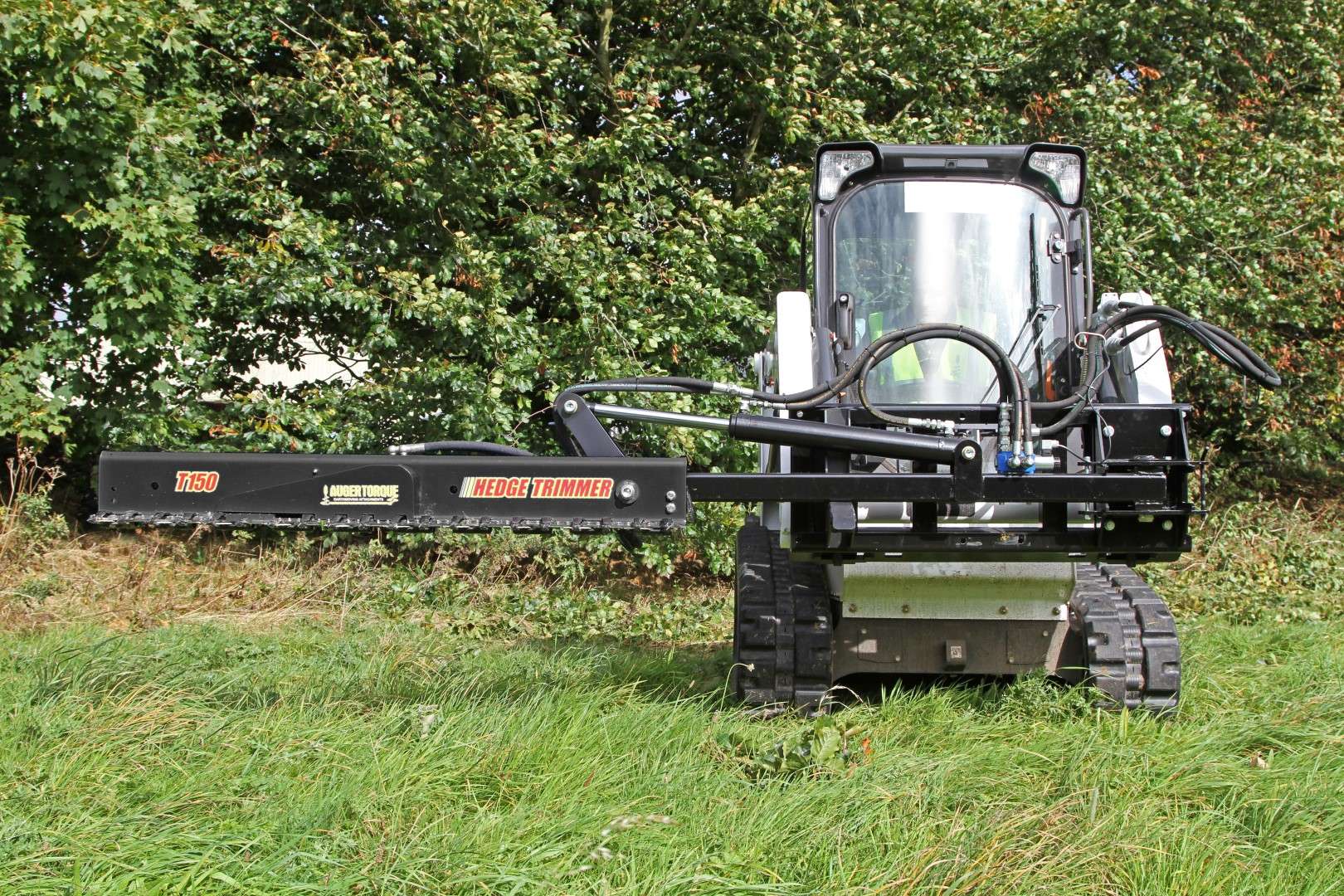 Contents
Overview
Specifications
Hydraulic Angle Mounting System
Control System
Overview
Sickle Bar attachments have been around for a long time, but now are more effective and flexible than ever. Using the hydraulic capabilities of excavators and skid steers, these type of attachments give another use to these machines than just moving dirt. Feedback from our customers indicate that they can increase their workload and take on new jobs with the right attachments on hand.
The sickle bar mower attachments for both skid steers and excavators allow for fast, neat and effective trimming of vegetation and bushes.
Applications
Roadside hedges/bushes

Ditch cleaning and maintenance

Tree trimming and thinning

Golf course maintenance

Residential lawn maintenance

Brush & long grass trimming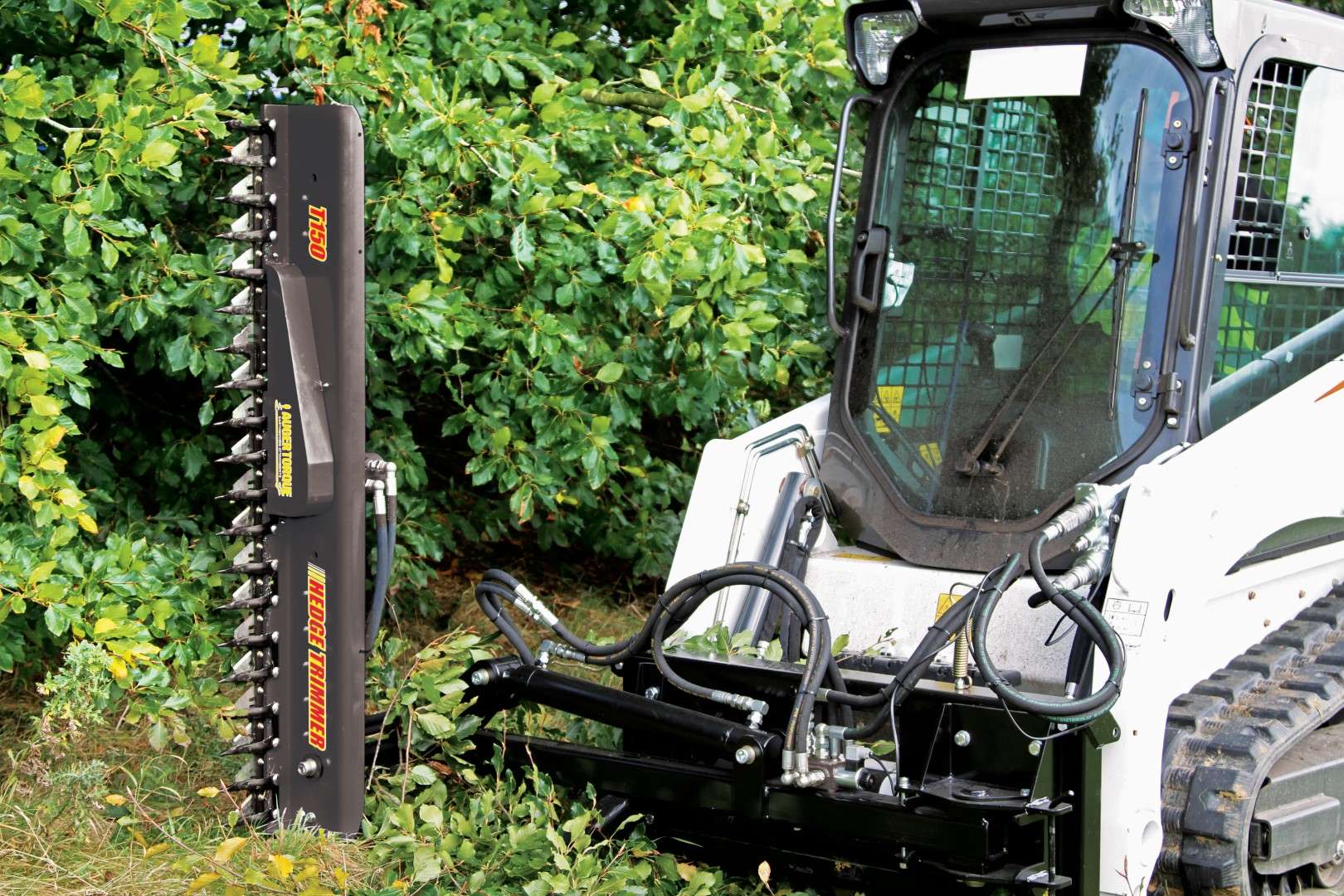 Specifications
Although we offer one standard length bar, there are other changeable features to our hedge trimmer attachment that allow it to suit a range of mini excavators and skid steers. However, focusing on skid steers for the purpose of this article, we offer the following specifications:
Trimmer Bar
Motor Size: 100cc
Oil Pressure Range: 2176-3191 psi
Oil Flow Range: 13.2-18.8 gpm
Max. Cutting Diameter: 1.58"
Standard Cutting Length: 5ft (60")
Optional Extension Bar: Extra 40" – Total of 8ft
Dimensions (h x w x l): 7.99" x 10.61" x 60.5"
Weight: 152lbs
Extension Bar
Cutting Length: 40" (Combined Cutting Length: 100")
Max. Cutting Diameter: 1.58"
Dimensions (h x w x l): 4.65" x 8.86" x 46.93"
Weight: 57.3 lbs
Hydraulic Angle Mounting System
After having great success with the simpler excavator mounted hedge trimmer attachment, it is the perfect time to launch the new skid steer mounting system.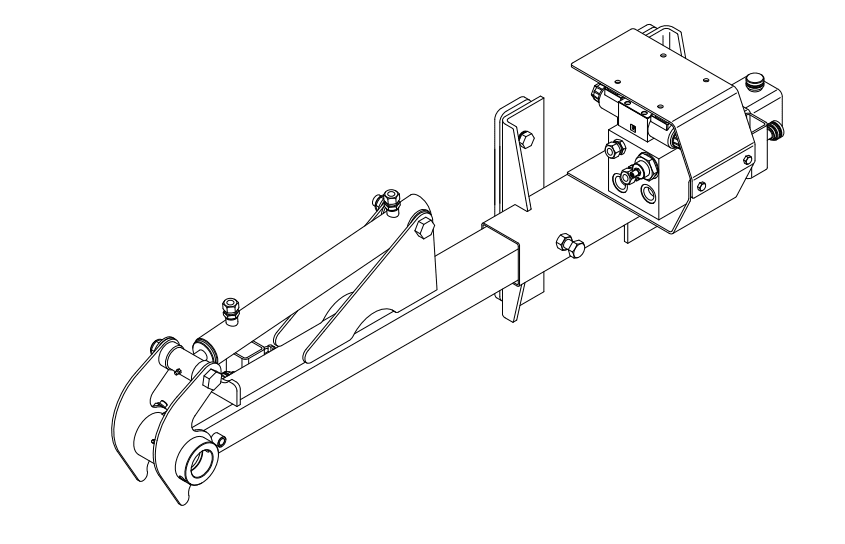 Mounting this style of trimming attachment to a skid steer loader does have benefits, however it does not offer the flexibility of the excavator without an innovative mounting system. Step in the hydraulically adjustable angle mount for skid steer loaders.
Using a heavy duty hydraulic cylinder and an electric solenoid configuration, the trimmer can sit outside the width of the skid steer and the cutting angle can be easily changed without leaving the machine. The mounting configuration can also be adjusted to sit on either side of the machine.
Control System
Each attachment is supplied with a standalone control box that allows us to bypass the specific electrical differences between the skid steer manufacturers. A control box is mounted in the cab that only needs to be connected to a 12V power supply. This box operates the solenoid valve on the mounting frame to switch between operating the bar and changing the angle.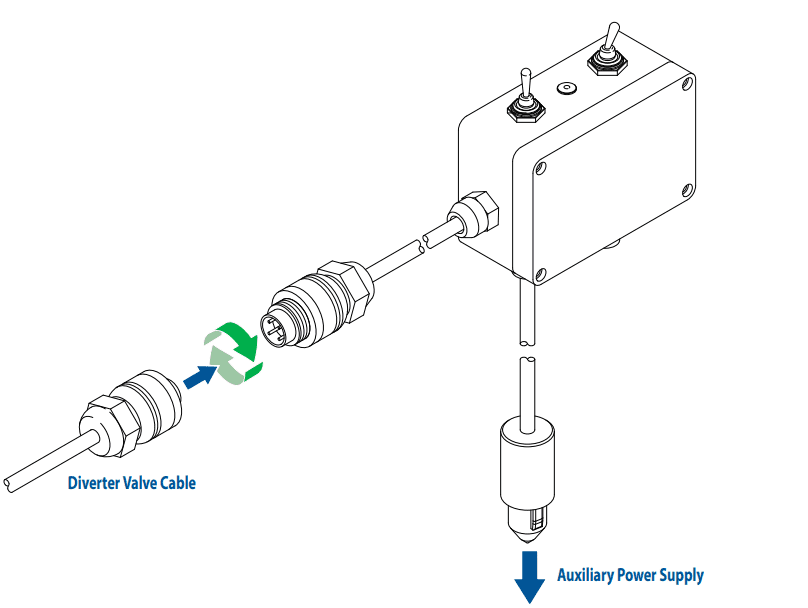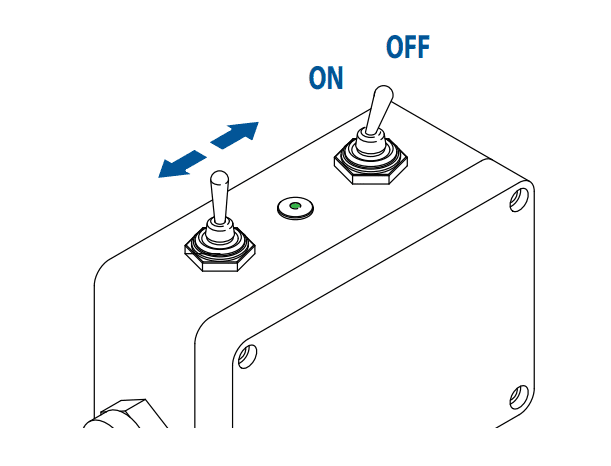 As with all products offered by The Attachment Company, we stand behind the build quality and robustness of each attachment but also carry spare parts to get you back up and running as soon as possible.
For the hedge trimmer attachment, specifically, we offer the standard Auger Torque warranty of 3 years on the hydraulic motor and a 2 year warranty on all other components. If you have any issues beyond that time frame we are always open to working with you to get the problem resolved in a cost friendly manner. If the attachment doesn't meet your expectations when it arrives, we will return the product and provide you with a full refund.
If you have any questions regarding this attachment or anything else offered in our product range, you can contact us on (941) 212-0037 or [email protected].
Skid Steer Sickle Mower / Sickle Bar from Auger Torque listing!
Thank you for reading!
The Attachment Company LLC