Description
Mini Excavator Trencher – Machines up to 8 Tons
MT Trencher Range from Auger Torque!
The Attachment Company offer the Auger Torque range of Mini Excavator MT Trenchers. The most popular mini excavator trencher on the market with a maximum depth of 4 feet! To suit mini excavators up to 8 tons as well as standard flow skid steers.
For the same trencher attachment but for a skid steer – look at the skid steer listing here!
For larger machines visit our XD High Flow range here!
Mini Excavator Trencher Specifications
Cutting Depth Range: 2-4ft
Cutting Width Range: 4-8 in.
Oil Pressure Range: 2610-3481 psi
Oil Flow Range: 12-27 GPM (to suit standard flow skid steers)
Unit Width: Approximately 4ft
Weight: 750-900lbs (depending on the size and chain width)
What is included with the trencher?
Our trenchers are built to order and delivered with the desired chain width and length, double pin excavator mount, 1/2″ hoses and 1/2″ flat face couplers. You can pick up the trencher and go straight to work.
Suitable Excavators for the MT Trencher range (as a guideline):
Bobcat E35, E42
CASE CX30, 37
CAT 303, 304, 305
JCB 8035
JCB 45Z, 48Z
John Deere 35G, 50G
Komatsu PC35, 55
Kubota KX037, KX042
Kubota U35, U50
Sany SY35, 50
Takeuchi TB240, 250
Volvo ECR40, 50, 55
Yanmar ViO35, 55
Adjustable Depth Control
The Auger Torque MT Trencher Range has adjustable trenching depth capabilities. MT 48 trenchers can be set to 32″, 40″ and 48″.

Efficient & Budget Friendly
The task of digging a trench has been transformed since the trencher Attachment. Trenchers make digging trenches much faster and more efficient than before. A chain feeds the dirt up the boom and the spoil is piled neatly to the side of the trench by the auger.
The MT Range is designed for smaller machines than the XHD Range. Suiting smaller machines and therefore being more budget friendly. For larger machines or deeper trenching – see the XD Range!
Chain Configurations
Chains are available in several different tooth configurations. Whether you're trenching in soft , mixed or hard ground allowing you to get the job done.
Precision depth control allows the operator to accurately set the desired trench depth. This means that a constant depth of trench is kept.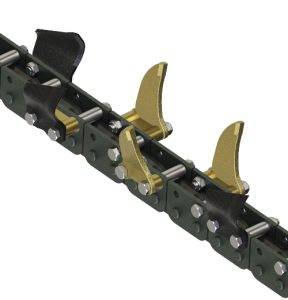 Warranty Information
Auger Torque provide replacement warranty units for the coverage listed below.
All Auger Torque products are warranted for the periods summarized below:
Planetary Gearbox Components – 72 Months
Hydraulic Motors – 36 Months
All Other Parts / Products – 24 Months
For any additional information on the Auger Torque MT range, you can visit their website here!
Trencher Parts Lists
Download the parts list for the MT range of trenchers from Auger Torque below. If you need help getting replacement parts – you can also contact us!
If you can't find the answer to your question, contact us below!